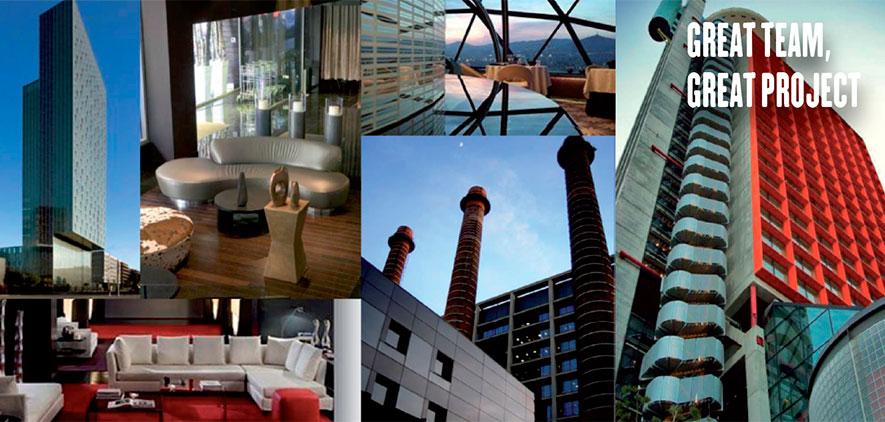 The team
About the investor
B Capital Partners is an independent investment platform, established in 1996 in Barcelona, with an extensive experience in developing and managing mixed-use projects.
The investment was planned in 2009 under the full conviction that Szczecin economy is slowly repositioning its business activities to business models that will require substantial office space, like BPO, and financial and technological companies similar to those in other secondary Polish cities.
Since 2010 several office projects have been completed and successfully leased to national and foreign companies.
Szczecin Odra Park is expected to contribute 2.000 new qualified employees to the local economy once the project is fully completed, which is anticipated to take place within the next three to five years .
Team of architects
The project was designed by two architectural firms:
TAG a+m, Spanish team greatly experienced in commercial real estate, specially hotels and offices, with huge involvement in project management;
www.tag-management.com
and
ATBL Adam Ligierko - a local architectural studio specialized in multi-architectonic projects such as: urban, architecture and interior design, industrial facilities, road and infrastructure projects.
www.atbl.pl