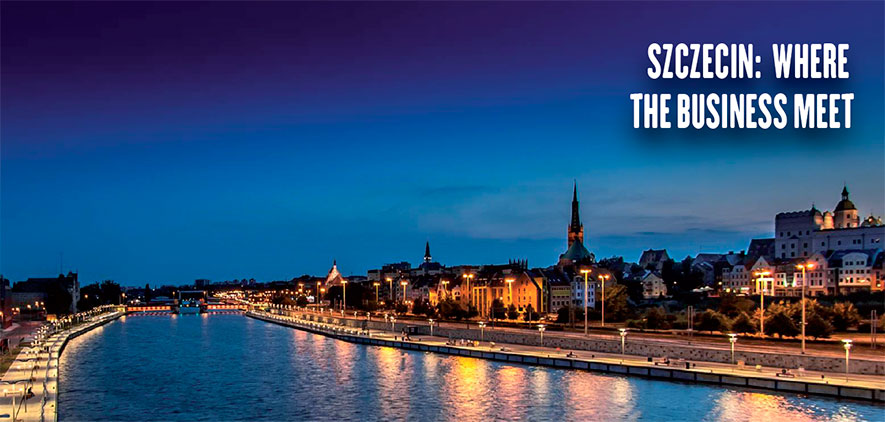 WHY SZCZECIN?
Szczecin is an economic and business centre in the north-western part of Poland. The city takes pride in the extremely thriving development of recent years. It successfully carries out further prominent investments in business, culture and entertainment. More and more recognizable companies and brands choose Szczecin to be their seat.
The potential of the city is visible not only in its vivid economic development but also in convenient location. Szczecin lies near the German border, 150 km away from Berlin. It is situated on both banks of the River Odra, approximately 60 km from the Baltic Sea. Along with Świnoujście, it constitutes an operating complex of seaports, creating a natural transport corridor to the north and south of Europe, particularly Scandinavia, the Czech Republic and Austria. About 40 km from the city there is an airport supporting domestic and international lines. Routes of every kind of transport intersect here, ensuring excellent connection and access to export and supply markets in Poland, Europe and in the world.
Specific environmental conditions attract more and more investors and new residents. The city located on land rich in natural waters and extraordinary abundance of greenery conceals great economic, tourism and cultural potential of the region. Clean air and unique atmosphere to live and work constitute other Szczecin assets.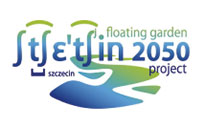 Floating Garden 2050
A rich variety of investment areas, a wealth of well-educated and skilled staff, the close vicinity of European capitals. One of measures creating conditions attracting investors and promoting their development is state aid offered by the City.
Read more