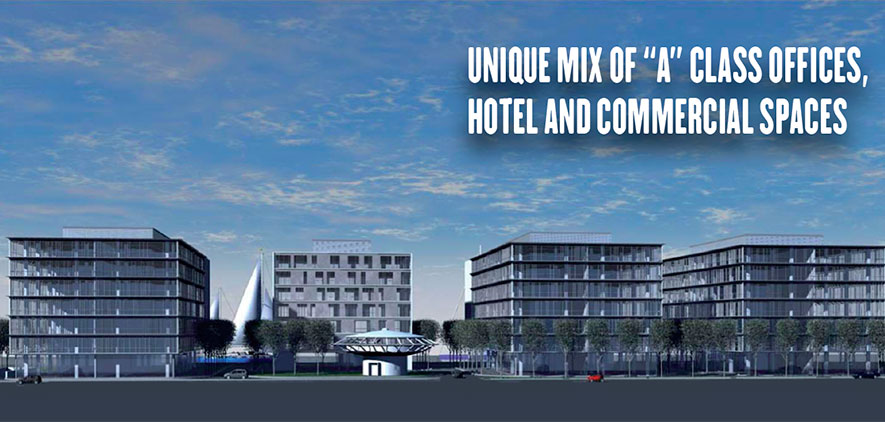 THE PROJECT
"This is the first business centre in Szczecin that combines office space, commercial space and a hotel."
Szczecin Odra Park is a modern business centre located in the heart of a thriving innovative city of Szczecin, providing its tenants with all necessary tools to develop their business easily. Those include office work, conference and meeting rooms, as well as a wide retail offer to satisfy tenants' needs including gym, restaurant, hotel and the like.
Summary details:
- 32.000 m2 of office space divided into three buildings of 11.000 each.
- 4.000 m2 of commercial space, with small units from 100 m2 to a whole floor of 1,800 m2.
- A 3 stars Hotel with 144 rooms
- Parking with more than 600 car units

Hotel
Hotel services will be rendered by a well-known and branded international operator, offering the highest standards to business guests as well as tourists visiting Szczecin during the weekend.