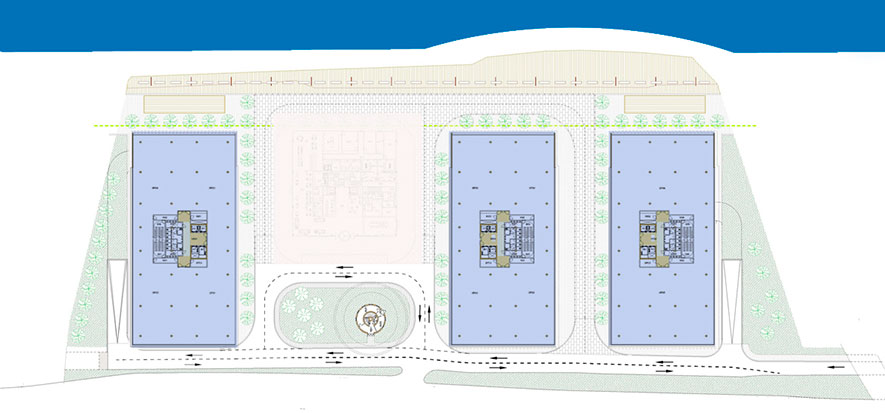 Energy-saving, efficient, comfortable
SOP offers A class office space to small, medium and large-sized companies, in the classical and open space form.
The ground floor of each building will include service and commercial units with luxurious lobby and a reception desk.
All buildings of Szczecin Odra Park have been designed to meet the highest demands of the market. The highest quality materials, raw materials and equipment have been applied for their finishing.
Technical specifications:
Ground Floor
• Glass boxes rooms
• Easy circulation of people
• Reception with 24 hour concierge system (356 days a year)
• Building access with magnetic cards
Typical Floor
• Suspended ceilings
• Usable height of 2.70 m
• Lighting per comfortable workstation
• Raised floors per IT cabling
• Modern finish in common areas
• Air conditioning
• Detection and firefighting system
• 4 lifts per building: 3 public with 12 places and 1 service lift
• Floor plan designed for maximum natural lighting, being highly efficient to accommodate both open space plan and densely partitioned layout.
• Parking with sprinklers